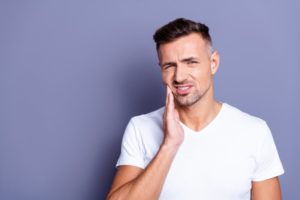 It's a safe bet to say that no one wants to get dental work unless they really need it. But what happens if you wait to have a cavity treated? Is it a good way to postpone spending time in the dental chair, or are you just doing more harm than good? In this blog, you'll find out what happens when cavities are left untreated and why it's so important to call an emergency dentist in Macedonia if you think you have one. You'll also get an idea of the treatment options they might recommend. Keep reading to learn more!
What Happens If You Wait To Have a Cavity Treated?
A cavity is a type of infection that's caused by certain bacteria in the mouth. Here are the stages of progression when it's left untreated:
Further decay – In the early stages, a cavity begins wearing away at the outer layer of the tooth called enamel. Over time, it destroys more and more of the tooth structure.
Toothache – As the cavity gets deeper, it gets closer to the nerve in the center of the tooth and leads to sensitivity to temperature and chewing pressure.
Infection or abscess – The cavity eventually reaches the nerve and causes a serious infection, which is usually accompanied by swelling in the lip or cheek, a pimple-like bump on the gums, and/or severe pain.
Life-threatening illness – If an abscess isn't treated, it can spread to critical areas such as the brain and become very dangerous or even fatal.
As you can see, a cavity doesn't get better on its own – it only gets worse. If you're getting regular checkups, cavities will be found and treated early on. If you don't and start having sensitivity, the sooner you call a dentist to make an appointment, the better.
Treatment Options For Cavities
The treatment a dentist recommends will depend on the severity of your cavity and could include:
A filling – A small cavity can often be repaired with a simple dental filling.
A dental crown – If you have a larger cavity that's destroyed more tooth structure, the tooth may not be able to support a filling. As long as the nerve of the tooth is still healthy, it can usually be treated with a dental crown.
A root canal – If a cavity has reached the nerve and caused an infection or irreversible inflammation, a root canal will treat the infection while saving the remaining tooth structure. However, since the procedure removes the tooth's blood supply and leaves it weaker than before, a dental crown is usually also needed to restore the tooth's strength.
Although cavities and toothaches are unpleasant to deal with, they're your body's way of telling you there's a problem. By getting regular checkups or calling a dentist at the first sign of trouble, any cavities will be treated early on, before they've caused too much damage.
About the Author
Dr. Dan Greenwood has been a general and emergency dentist in Macedonia for nearly 25 years. His priority is keeping his patients pain-free while also maintaining their long-term oral health, so he focuses on finding and treating cavities as early as possible. If you'd like to know more about treating cavities or have any questions, he can be reached via his website.