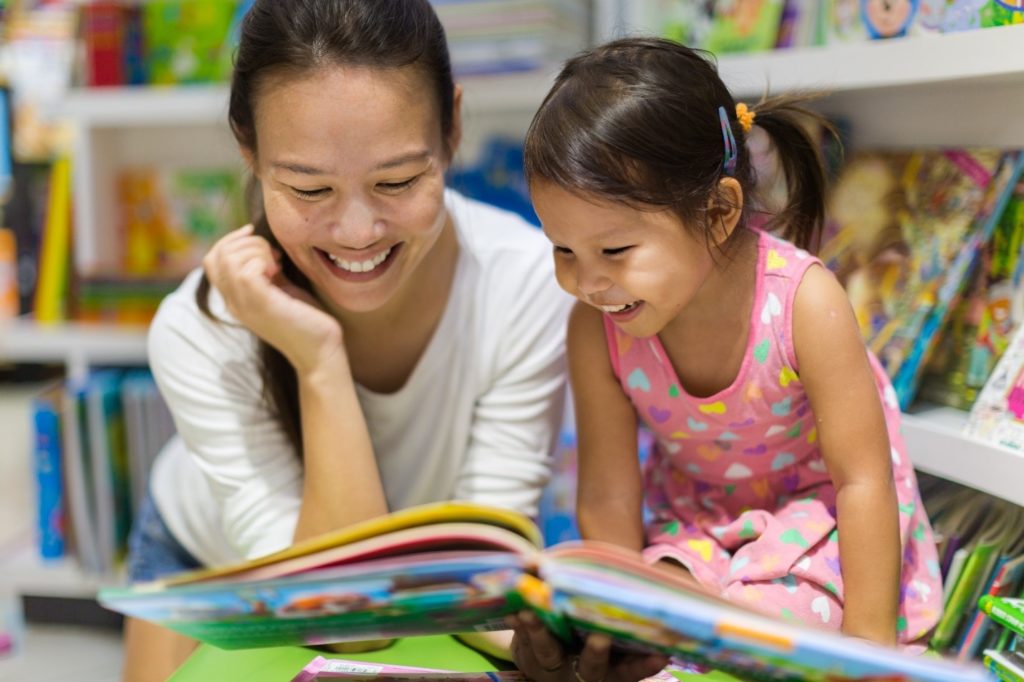 Brushing and flossing are an important part of caring for your favorite smile, but your little one's oral hygiene routine isn't complete without biannual checkups and cleanings with their dentist. Often, these visits bring about a bit of nerves. After all, it's an unfamiliar place and they aren't sure what to expect! Don't worry – there are lots of kid-friendly stories about the dentist that can help normalize their feelings and genuinely get them excited for their appointment! Here are five from a children's dentist.
The Crocodile and the Dentist
If your child is feeling a bit scared about their upcoming trip to the dentist, this tale written by Taro Gomi is perfect. In this short story, both the crocodile and the dentist have to conquer their fear of one another. Learning both sides of the story helps them realize that dentists are people too!
The Berenstain Bears Visit the Dentist
The Berenstain Bears have books on everything from watching too much T.V. to the importance of telling the truth, so it's only natural they have one dedicated to visiting the dentist. This book written by Stan Berenstain is especially beneficial because it outlines the teeth cleaning and cavity check process. Plus, it is a charming, entertaining story they'll want to read over and over again!
Dentist Trip (Peppa Pig)
Peppa Pig was introduced in 2015, and today she is one of the most beloved characters ever! In Scholastic's book, Peppa Pig shares some words of wisdom to her little brother, who is going to the dentist for the first time. The same advice will encourage your child to stay calm during their visit.
Doctor De Soto
Doctor De Soto is a book written by William Steig centered around a mouse dentist who treats the teeth of other animals, even a fox! This lovable character will capture your child's heart right away, but there is something even more important about this tale: it stresses that patients never feel any pain. This can be extremely beneficial if the fear of feeling discomfort is the source of your little one's stress.
ABC Dentist
In this educational book, author Harriet Ziefert covers everything your little one wants to know about the dentist and their first appointment. Starting with A is for appointments and B is for bibs, your child will get an inside look at all the facets of their dental visit. Not to mention that there is a dentist appointment FAQ in the back to help with any unanswered questions your kiddo has on their mind!
Biannual checkups and cleanings are important for your child's oral and overall health, but it can be a bit of a battle if they are anxious about their appointments. Fortunately, the above books can help!
About the Author
Dr. Dan Greenwood earned his Doctor of Dental Surgery degree from The Ohio State University in 1995, and he has been helping growing smiles get the comfortable, exceptional dental care they need ever since! He and our team at Greenwood Dental want your child's first experience to be a positive one, which is why we do everything we can to make them feel safe, cared for, and welcomed throughout their entire appointment. Whether it's time for their first visit or they have been complaining of a toothache, don't hesitate to reach out on our website or by phone at 330-467-2522.